Version: Self Hosted Turbo
Custom Log Overview pane
What is Custom Log Overview pane​
Custom Log Overview is a built-in pane for providing a customized overview of the data present in the Logs. This pane contains 3 filters (Source, Log Type and Log Level), a line chart and a table by default. This pane is available under CustomLogOverview template.
Viewing Custom Log Overview pane​
The custom Log Overview pane can be viewed in two ways
Import the Custom Log Overview pane under Metrics/Logs tab from CustomLogOverview template

Change the dashboard template to CustomLogOverview template
note
In case the CustomLogOverview template is not available, upgrade templates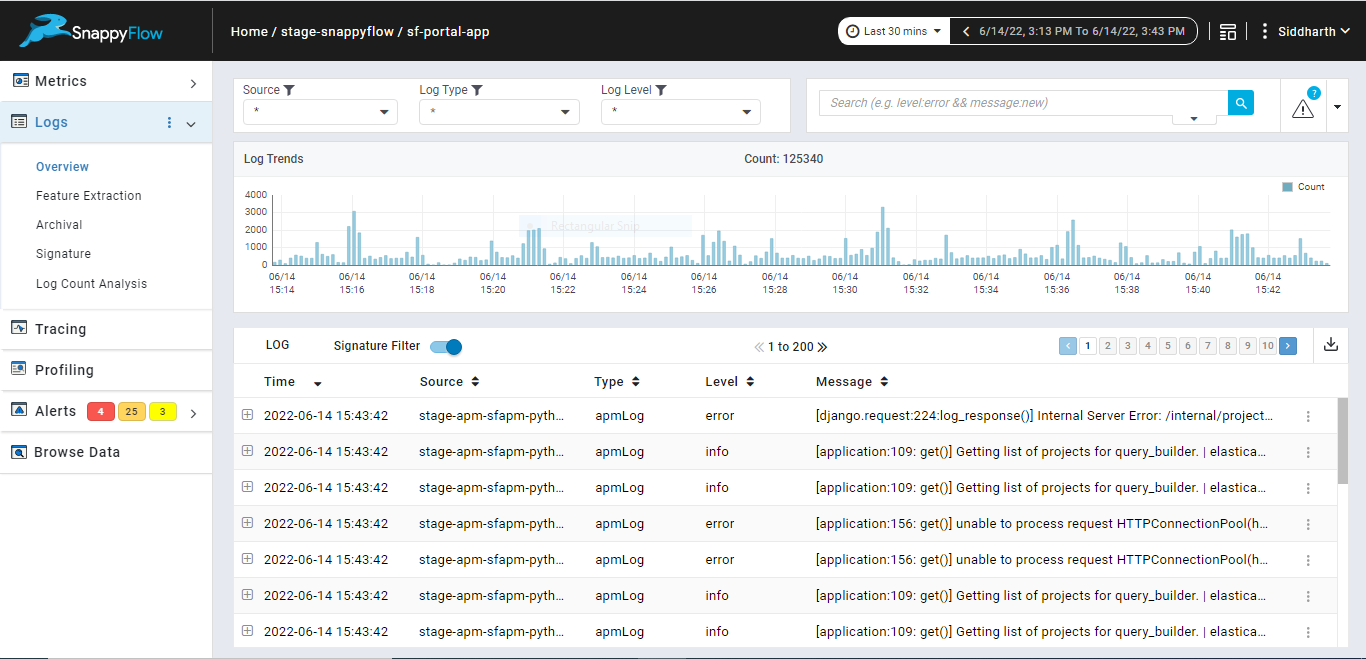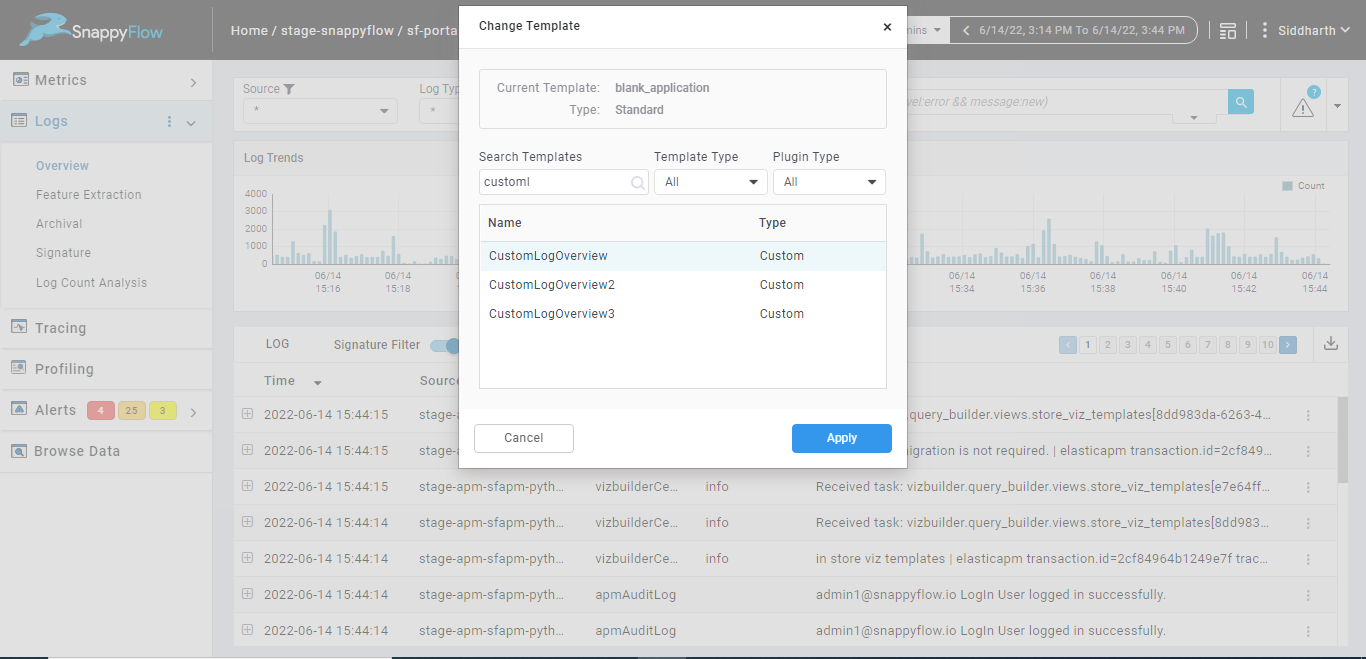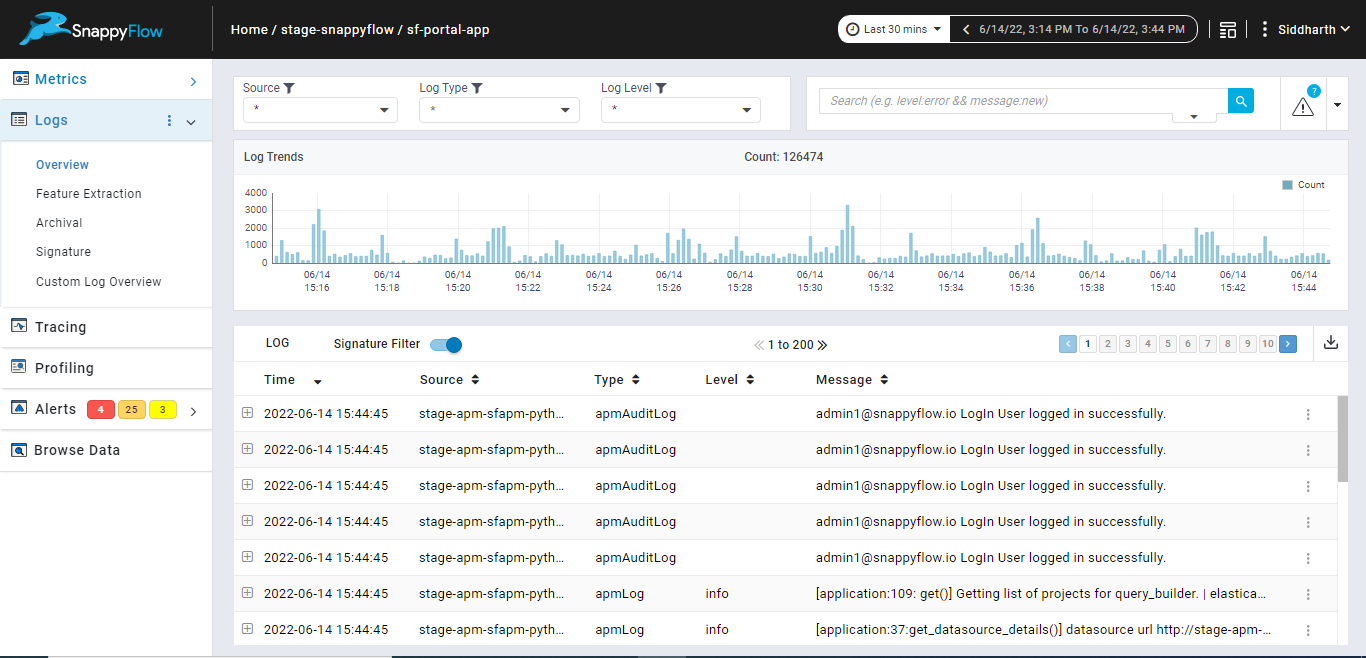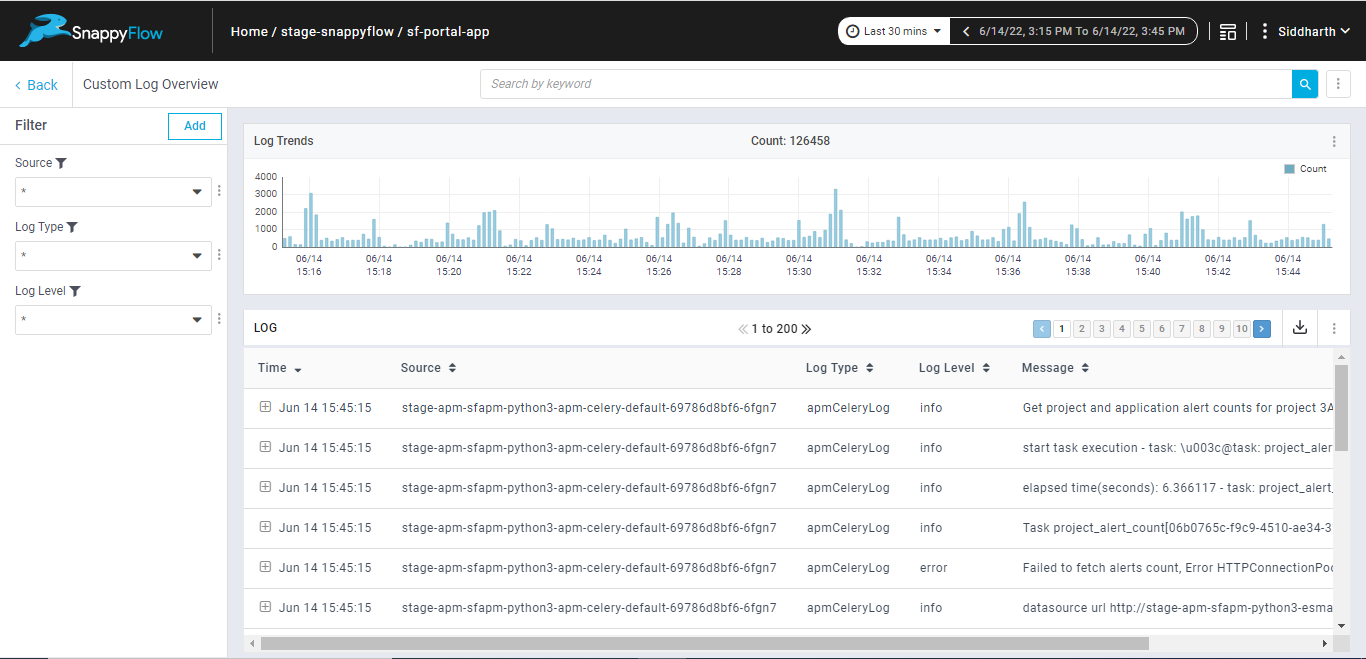 Features under Custom Log Overview pane​
Edit (Rename) / Delete the Custom Log Pane​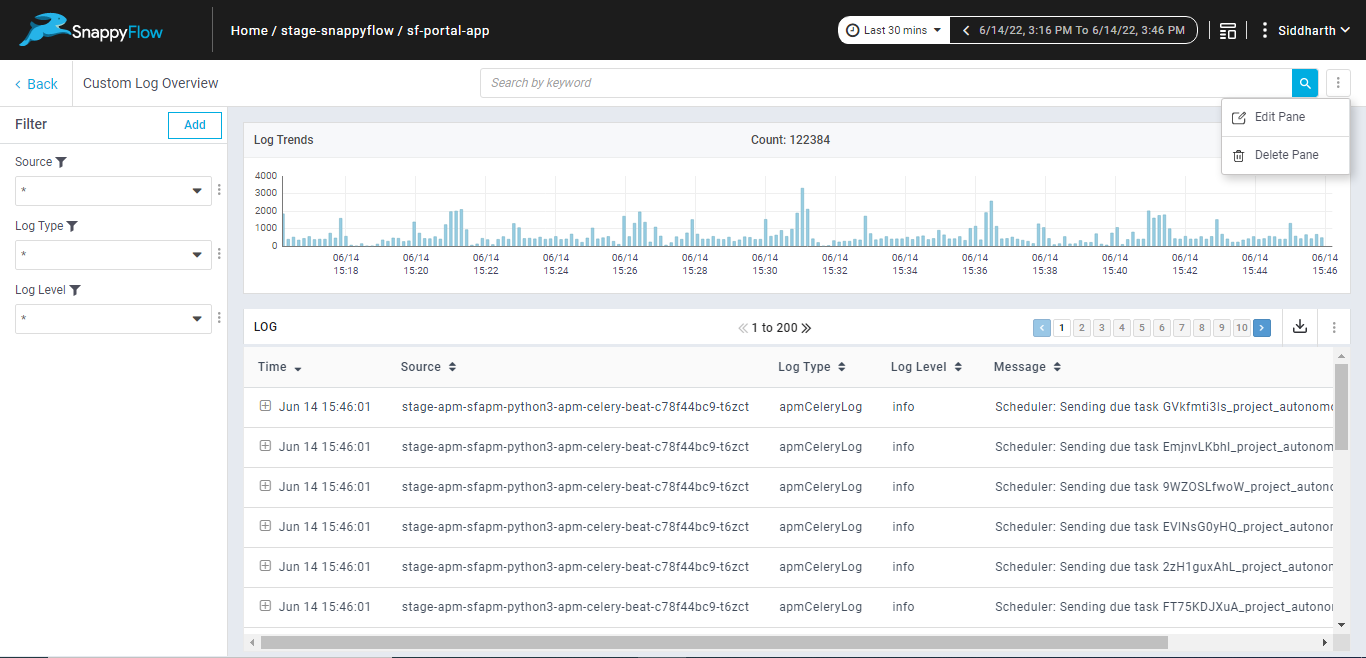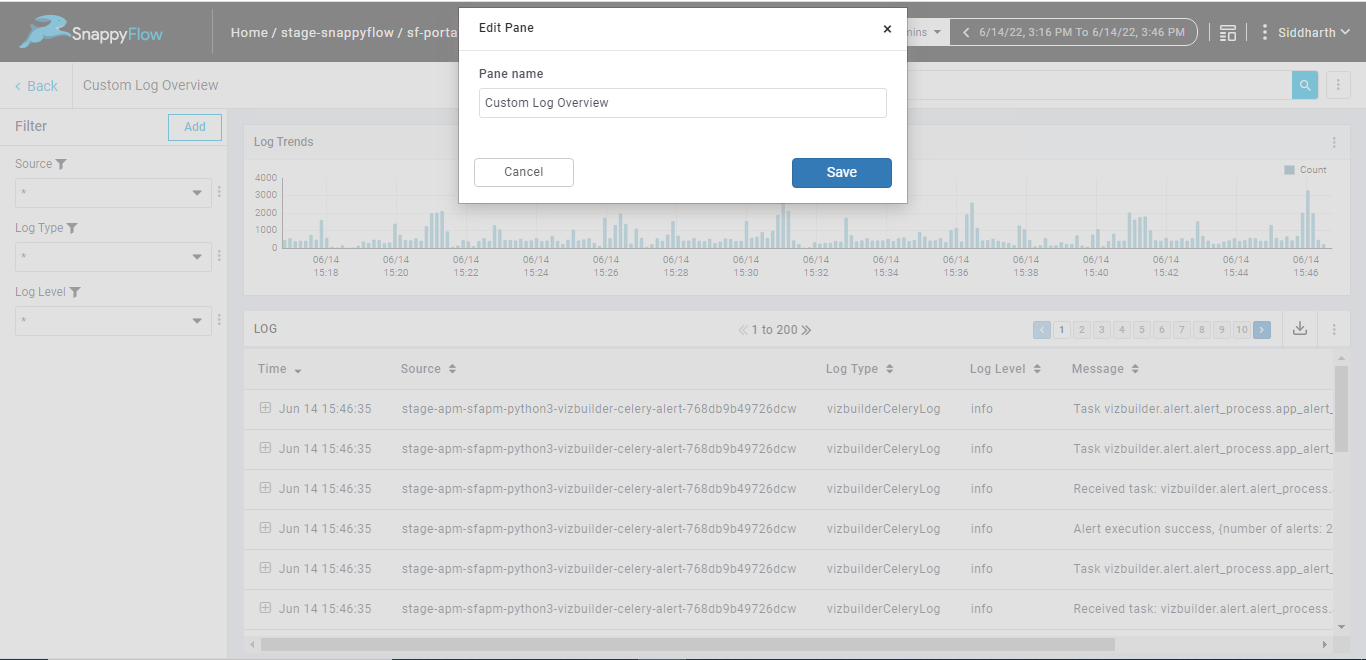 Add/ Edit/ Delete filters​
In Custom Log Overview pane, the filters can be added/ edited/ deleted. The dependency of the filter will be automatically linked to the line chart and table component.
note
Maximum of 10 filters are allowed
The dependency of other filter(s) should be explicitly mentioned in the filter definition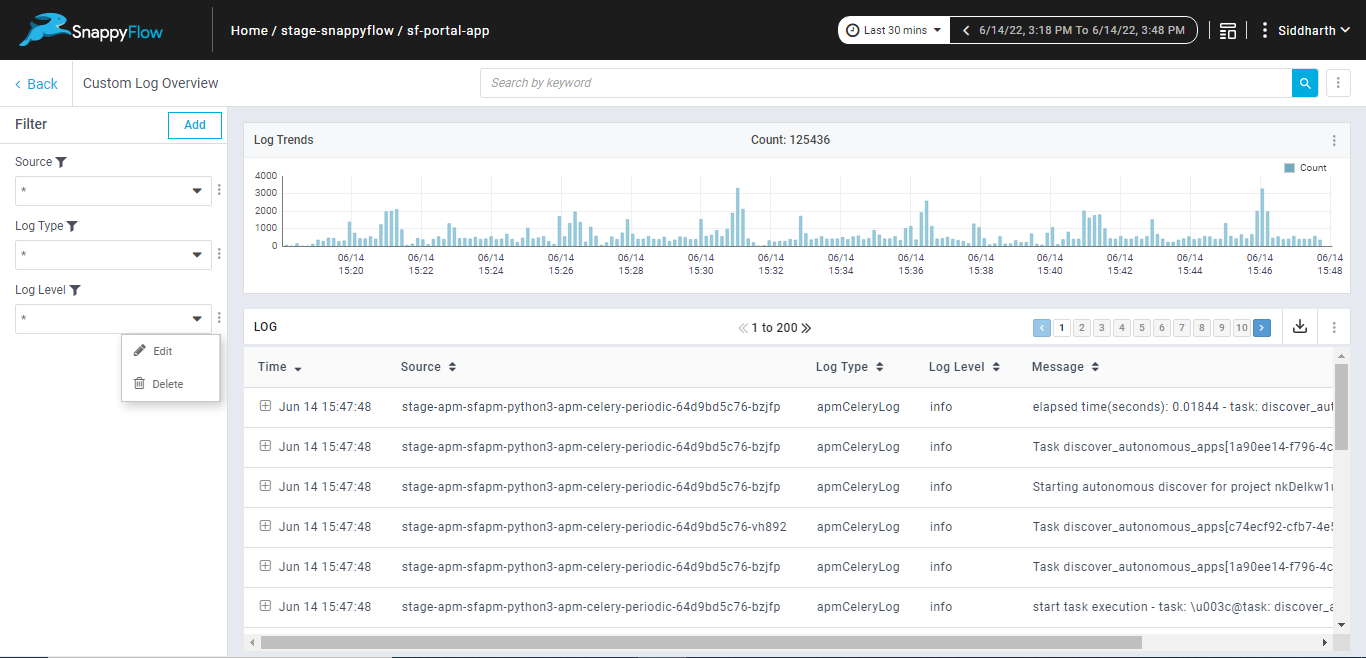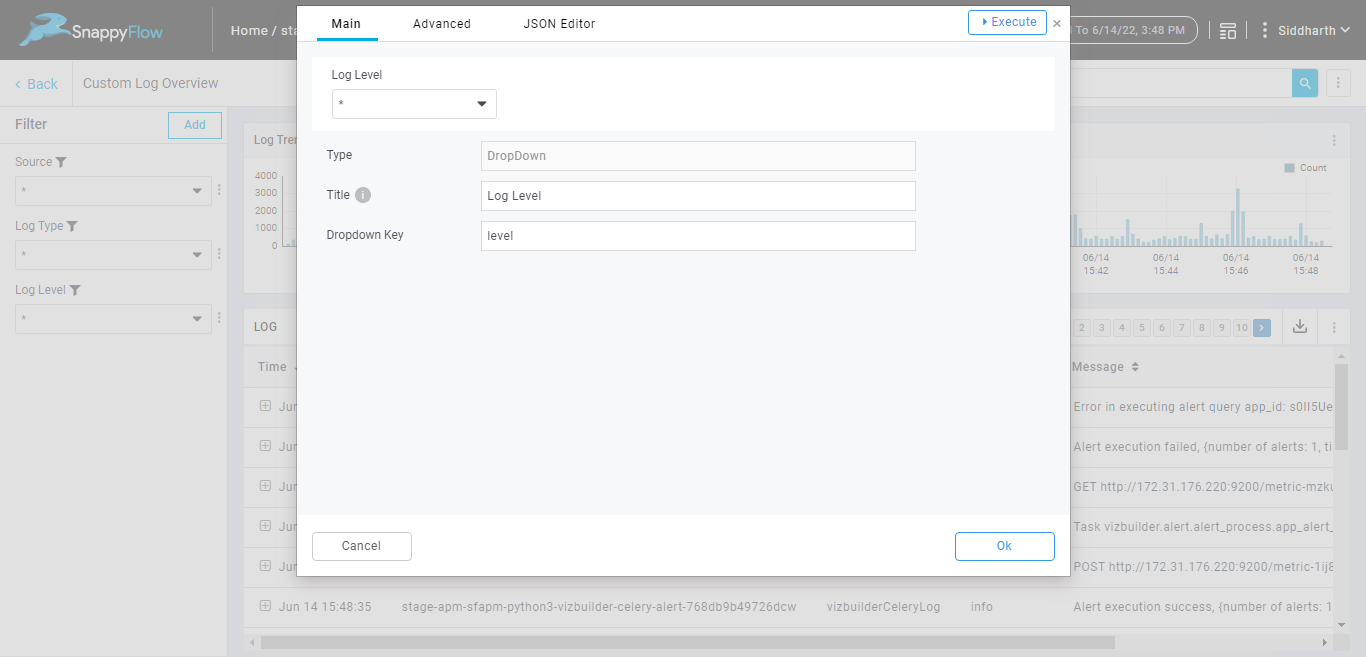 Modify the Line chart/ Table queries​
The line chart and the table queries can be modified by editing the respective components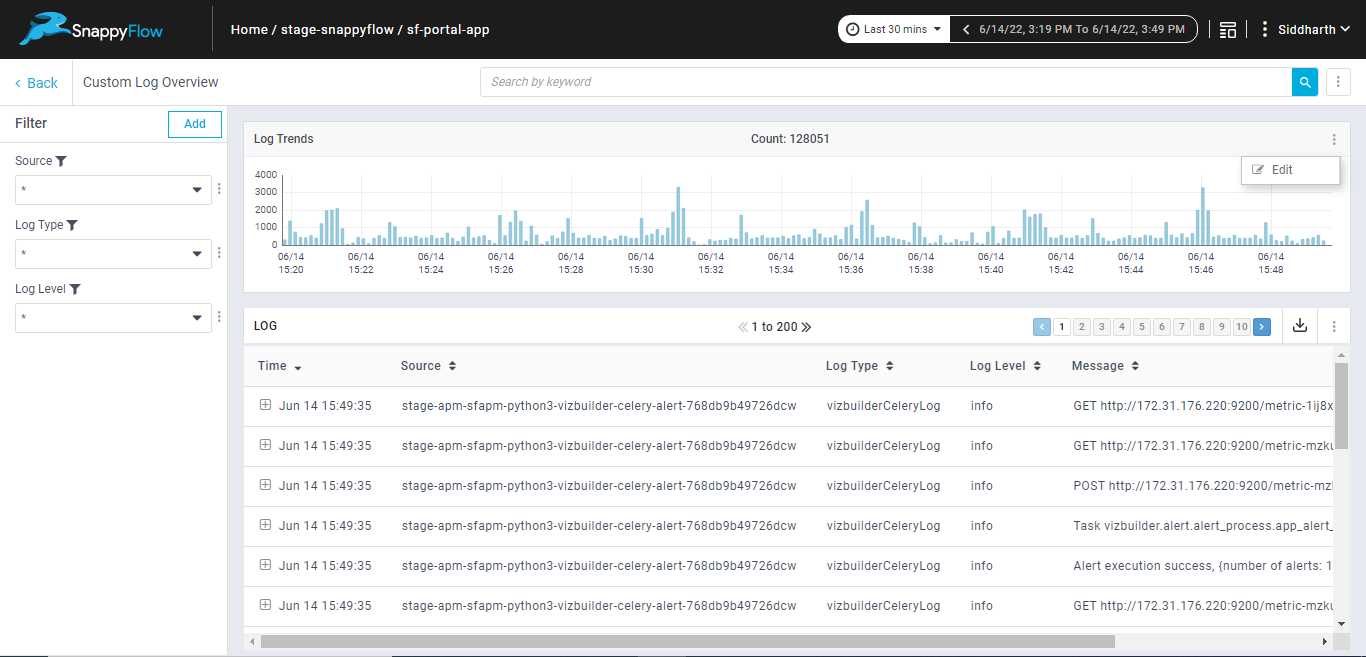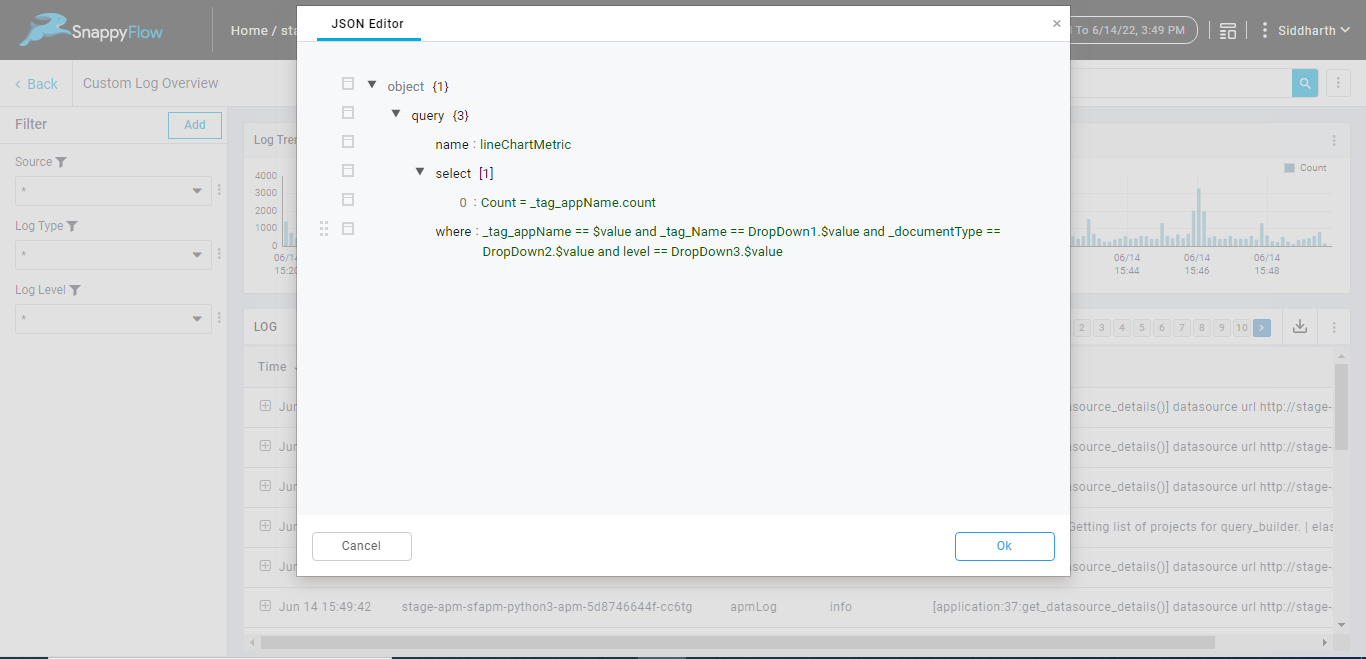 Modify the Table columns​
The select fields under the table query can be modified in order to modify the table columns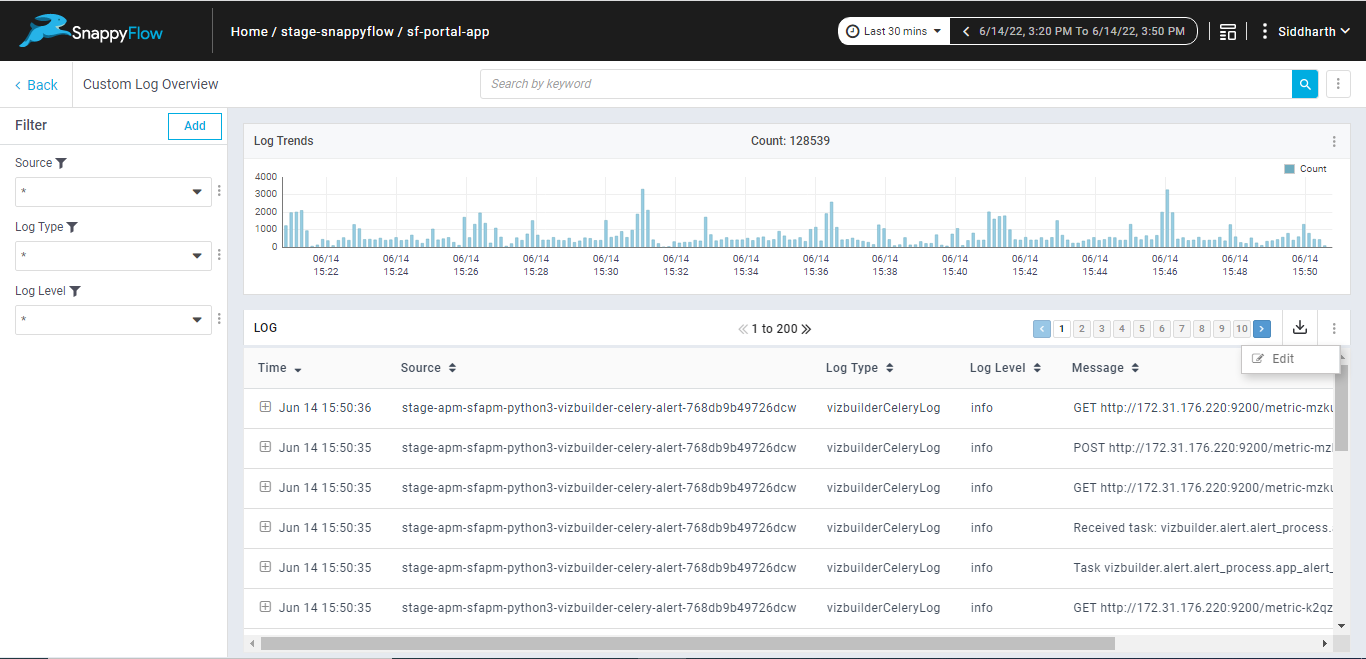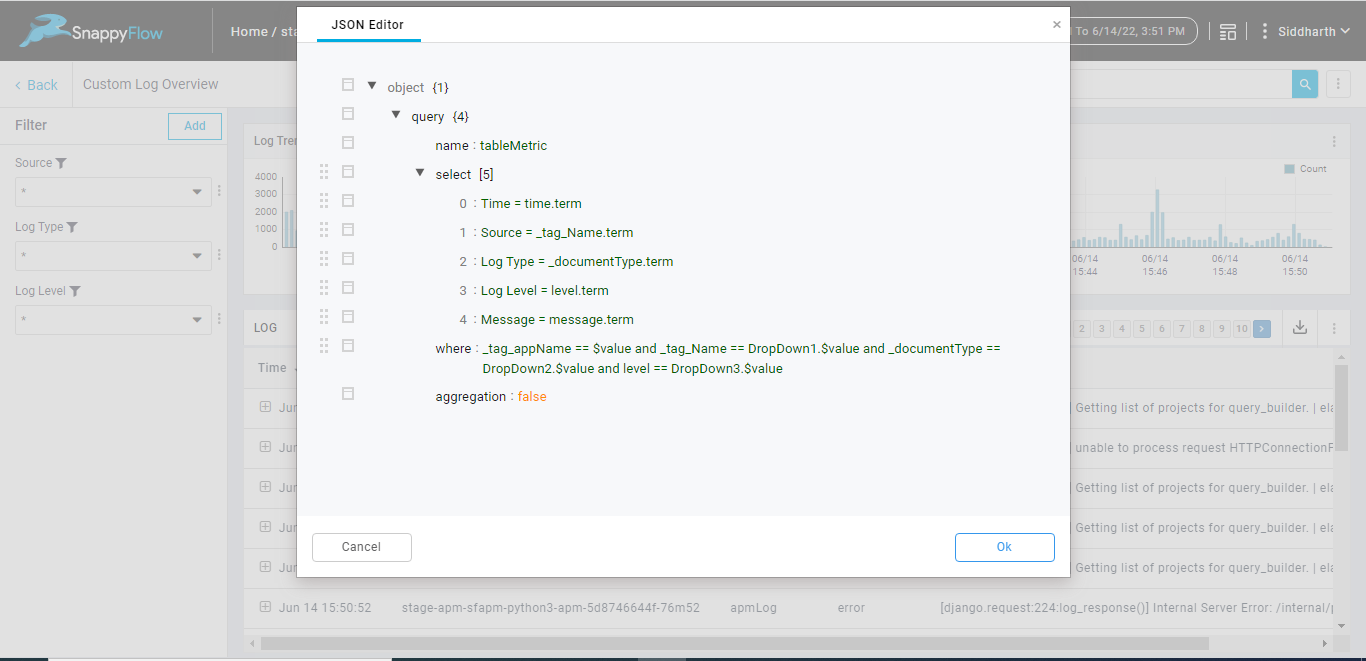 Download Logs​
The logs can be downloaded by specifying the number of Records and the fields required.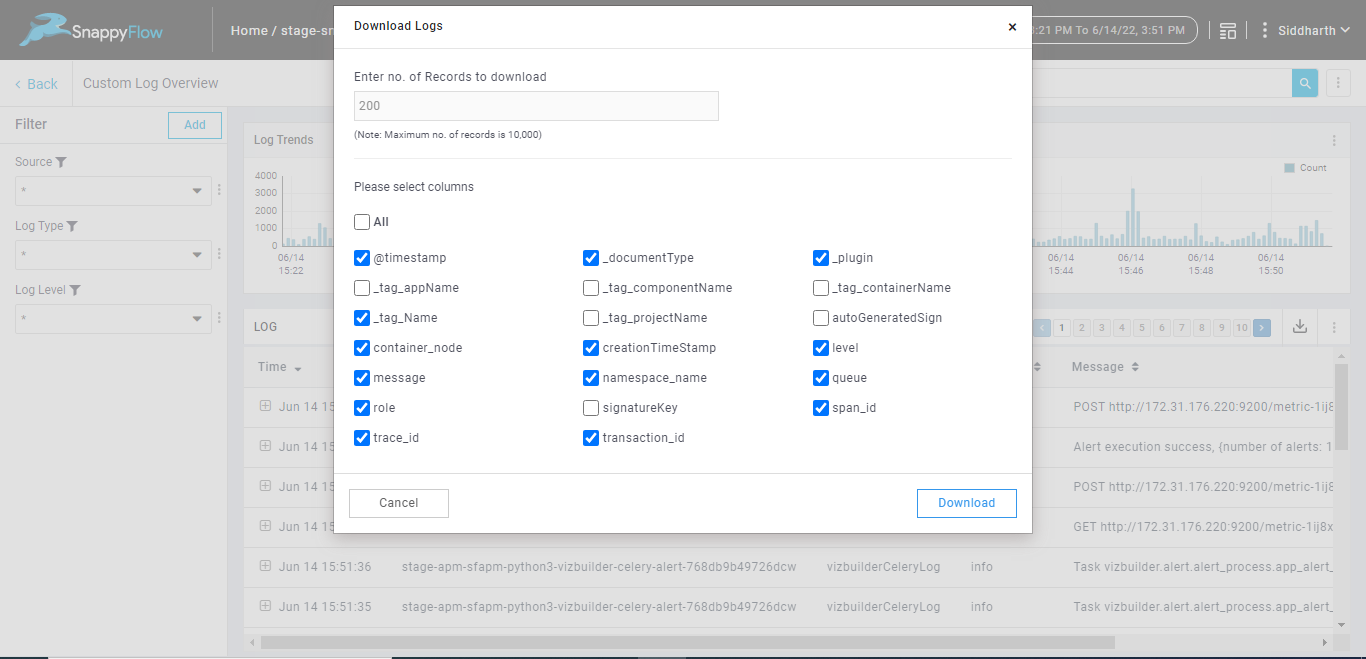 Dropdown Filters​
By default, the dropdown list in any filter is limited to the top 50 records. To access specific records, use the dropdown filter
to limit the results to the provided search string. To quickly access a particular record, use the search option available in the dropdown.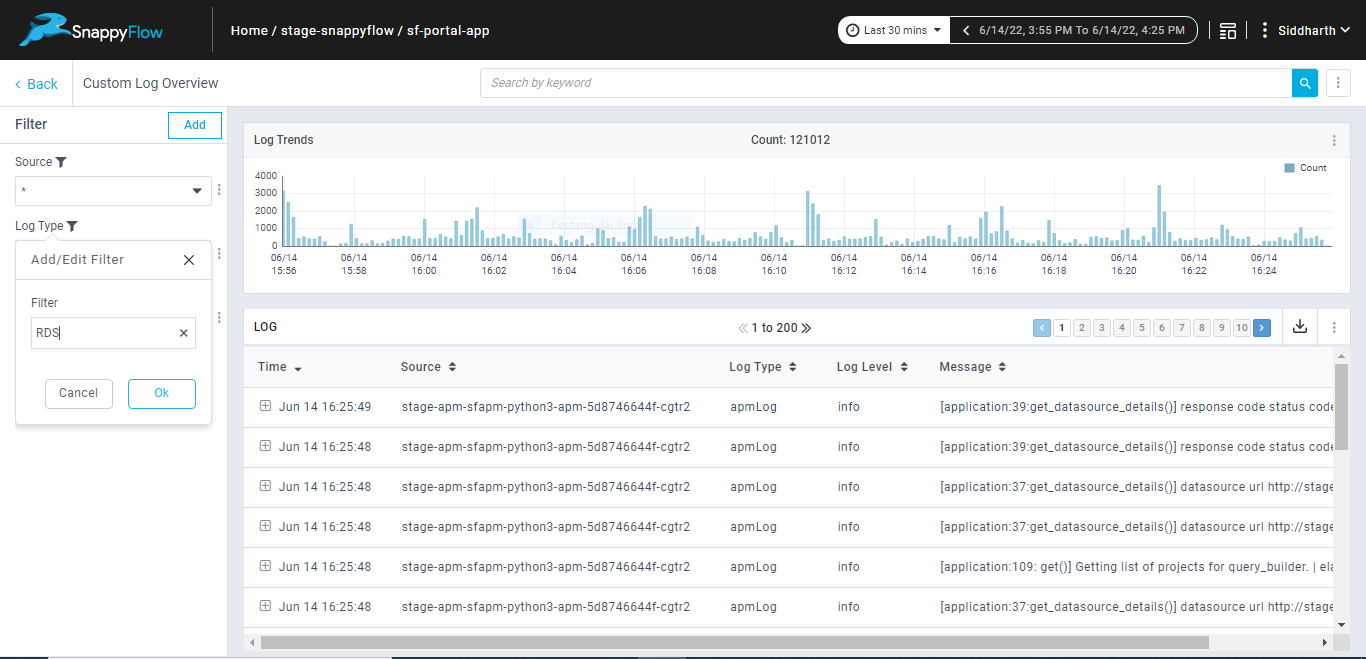 ​